It seems the good word has spread on our handcrafted full grain leather belts. We still want to, and are going to, hand make every leather belt that leaves our shop.
We are specifically looking for customers who appreciate organic leather. Those who are seeking a leather belt made with the slow, natural process of vegetable tanning. Leather from American tanneries that are still using bark tannins. 
What is Full Grain Leather?
Full grain leather is the highest grade of leather you can buy. It has not been regrained or corrected to hide imperfections.  The hides are tinted like wood to show into the grain and the surface is open to oxygen allowing a natural patina to develop over time.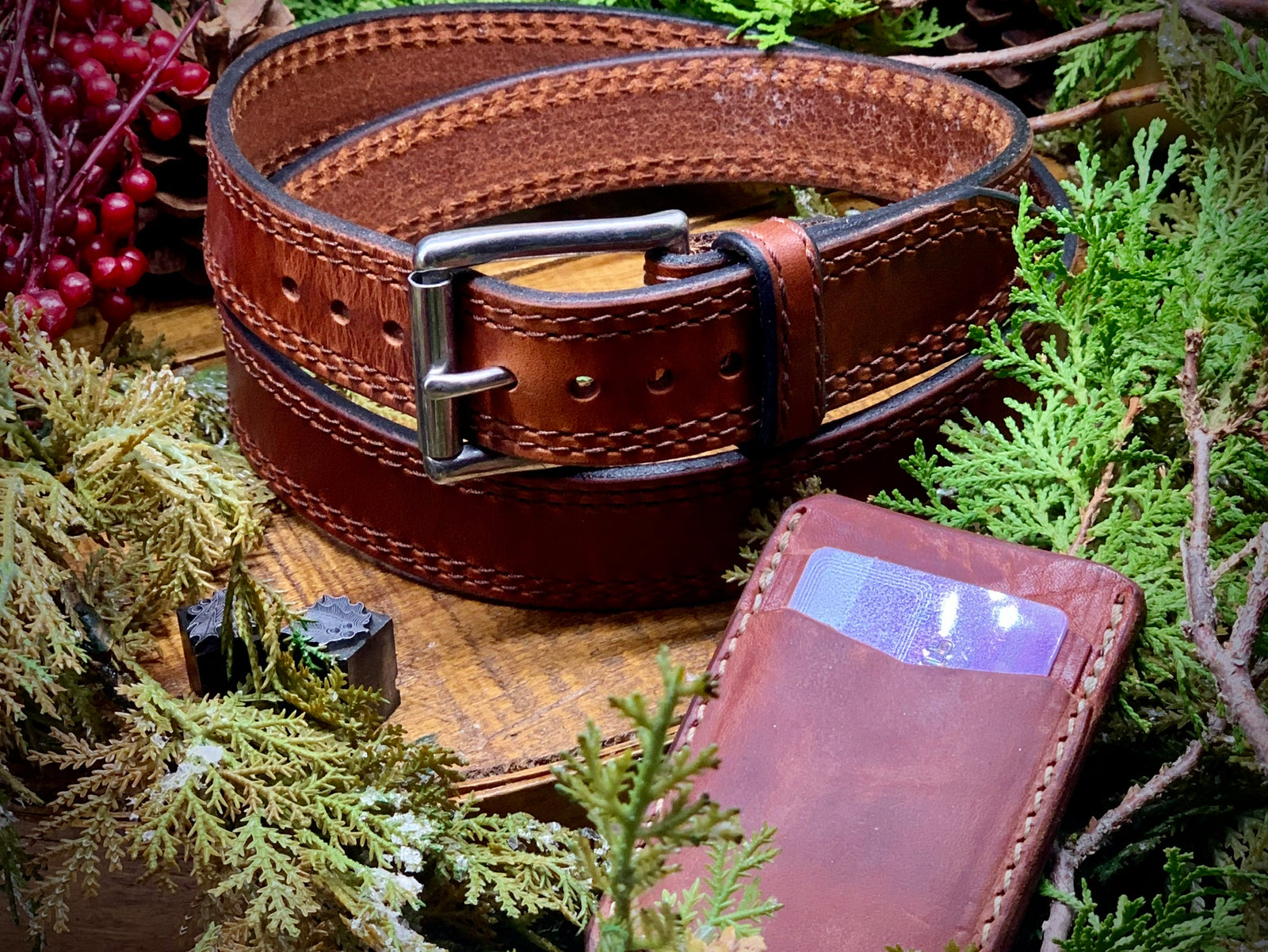 This Holiday Season, Give the Gift of 20 Years of Daily Wear
When was the last time you gave a holiday gift that held the promise of a lifetime of durability? A gift that will guarantee the owner years of classic handcrafted style. That gift that ensures the choices of design, color, and size are of THEIR choice and personal measurements…
What is the Difference Between Bridle Leather or Harness Leather?
Bridle and Harness leathers are both cured naturally in a 30 to 40 day slow tanning process. The full-grain vegetable tanning method utilizes organic tannins from the roots and bark of trees such as oaks, hemlocks, chestnuts, and quebrachos.
Harness leather gets an additional process where the leather is drummed or "hot stuffed" with oils and waxes. These natural tallows can be felt and serve to add "pull up" to the surface of our full-grain harness leather belts, as well as to help condition them. This makes our harness leather virtually maintenance-free and extremely resilient to perspiration for years of hard wear.
OUR LEGENDARY BRIDLE LEATHER BELTS
USE OUR SIZING GUIDE FOR A GUARANTEED FIT
There are no shortcuts taken in our 21 step process. I still make the same quality leather belt my father made 50 years ago. 
PLACE YOUR ORDER NOW using our SIZE MEASUREMENT GUIDE. We will take your size info based on your current size, center the holes on the new belt and adjust the proper 6 inch length to it. From there we will build you the best made-best fitting leather belt you have ever owned!                       
ALL  OPEN  ORDERS In 25 years we have never taken payment on an order that was not fulfilled or, stuck a customer with any leather belt that they did not want, like, or didn't fit....it is not our way. REMEMBER, if you change your mind at any time, contact us FOR YOUR MONEY BACK.  
We guarantee you will love your new belt more than you thought you could ever love a piece of clothing in your life. We promise that your patience will be worth it. Just read hundreds of honest & well earned Google and Reddit REVIEWS.
GUN BELTS
Explore our American made EDC (every-day carry) Gun Belts and see why 8 close range hole adjustments, our exclusive HDCH (High Density Compression Harness) leather, solid brass/stainless steel hardware and Teflon® Heavy Duty thread make the perfect sturdy yet most comfortable gun belt you can find on the market.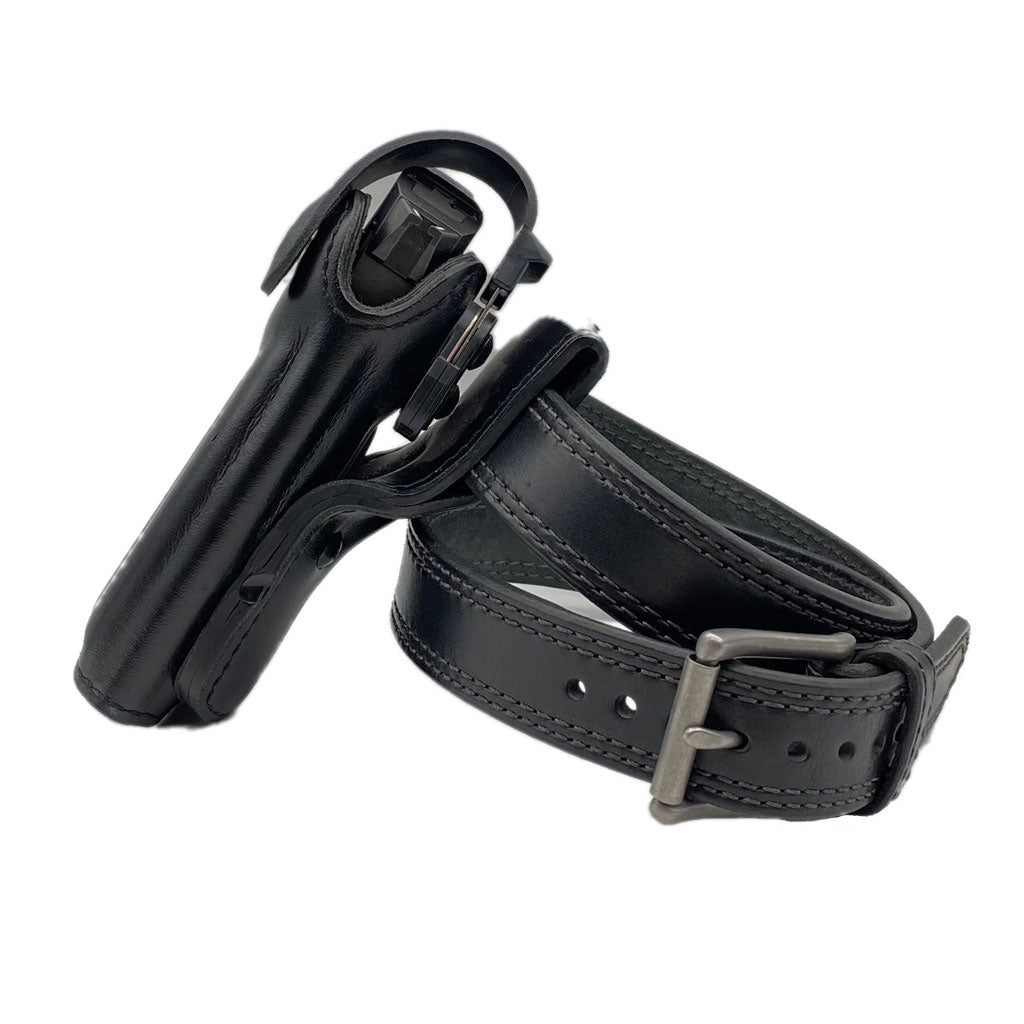 Our Father's leather belt vision began over 60 years ago...
"To offer a one piece of full grain, high quality saddle leather belt with a lifetime's worth of hard use and value."
HARRY BRULPORT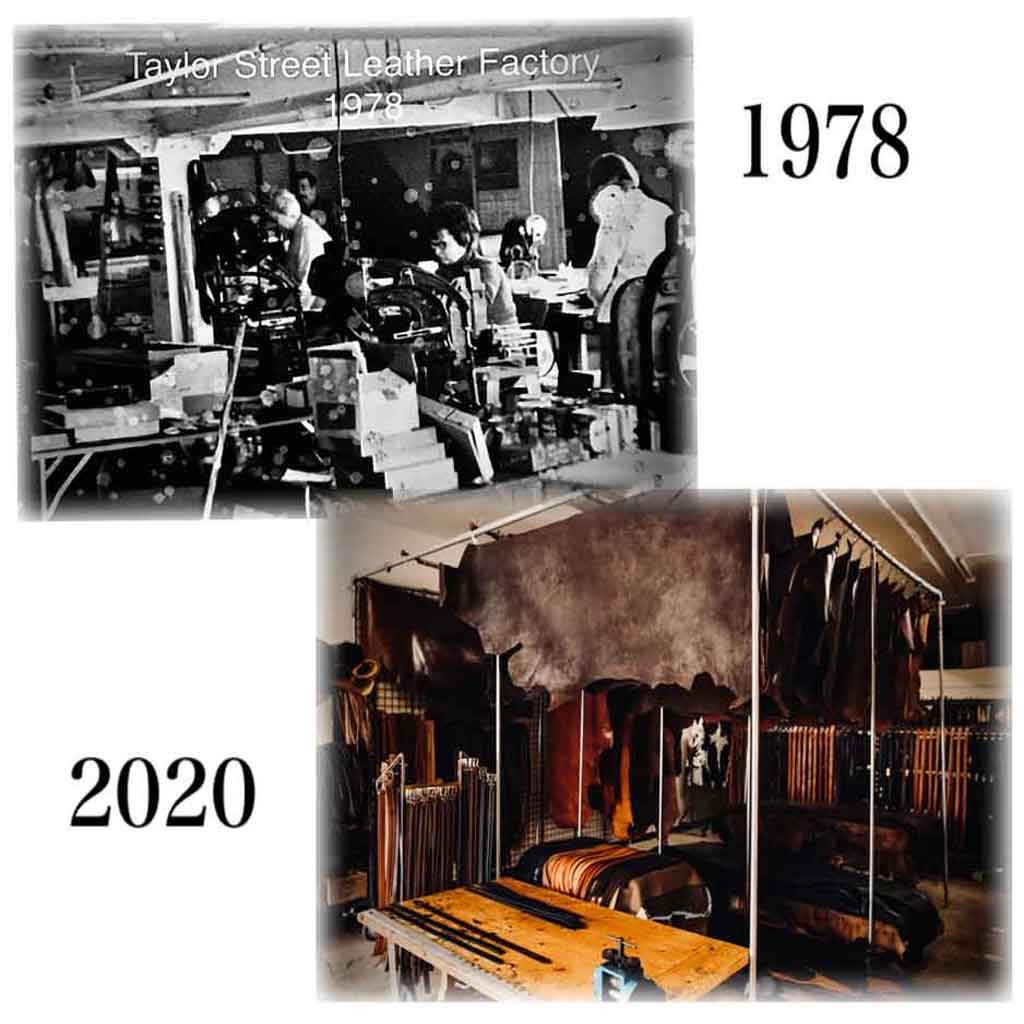 OUR PROMISE
In 1996, Brenda and I set up shop in the shadow of our father and his old school business values.
"When you place an order with us, we promise to deliver both."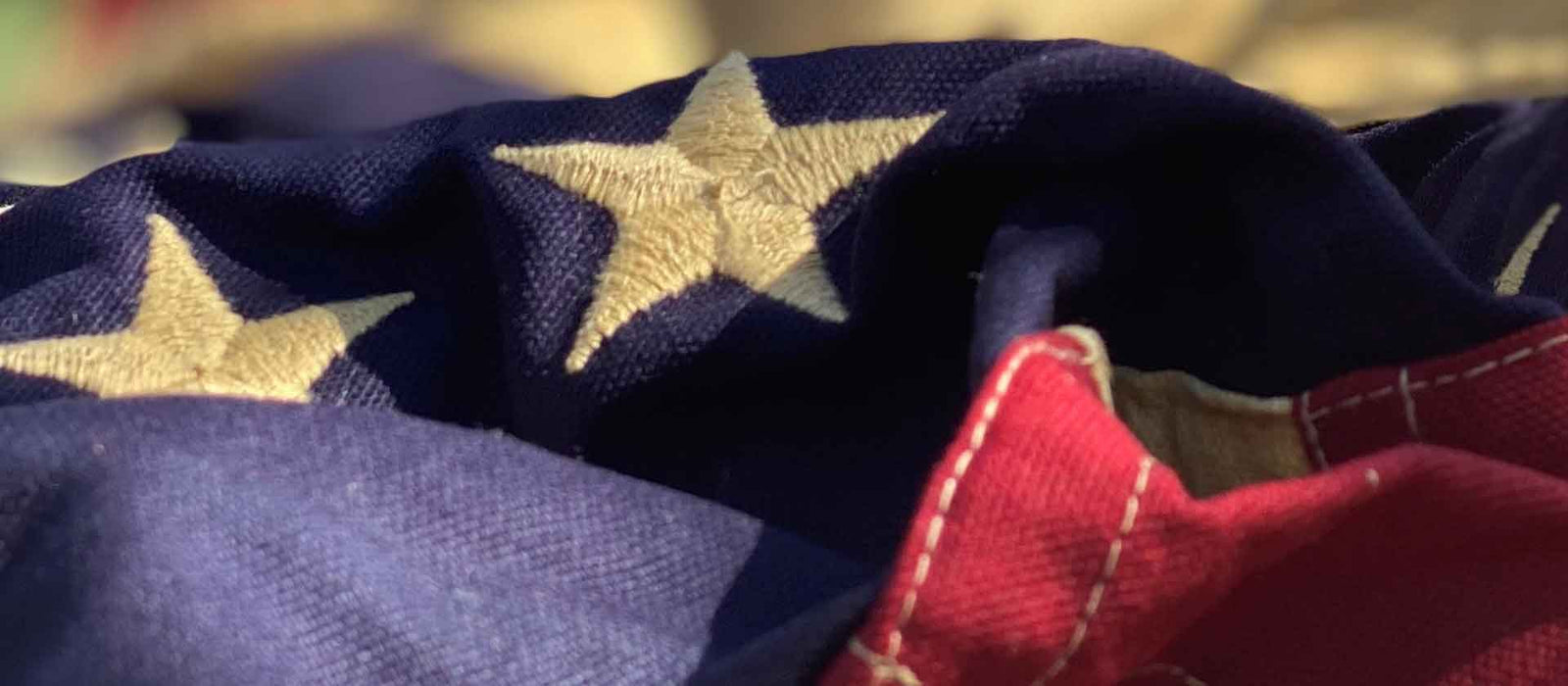 If this leather belt manufacturing lifestyle was just about making money and not about the pride of skilled craftsmanship, we would find a remote factory somewhere outside of America, somewhere cheaper. Then we would focus 100% of our efforts on marketing…. social media, commercials, gimmicky discounts and other types of sales hooks. We would sit at our desk & throw around phrases like 100 YEAR GUARANTEE and everything else we could think of in an 8 hour day. We would offer 4 or 6 belt styles that we could pick up the phone and simply reorder. Then we could focus on shaving every nickel off the belt to throw in our bank account. We would then hire a great accountant to help us fluff up the columns on our tax return in order to sell the company to the highest bidder. Retired at 55, we would sit around with like minded people and talk about our savvy business models and how to make more money with less work. 
Well, we're both 54. We are working harder than ever. Sun up to sun down, our family and small team handcrafts every one of the 150 plus current belt styles. Every leather belt, collar and wallet that comes out of our Arizona workshop is blanketed with time, patience and a complete focus on quality.
This endeavor is overwhelming and quite often at the expense of our lives & lifestyle. On the rare occasion that we do get caught up, you will find us out there trying to find better leather & better techniques, blindly ignoring costs to create & improve our designs. We choose this life and measure our success by returning customers, honest & glowing reviews and a tremendous pride in the products we deliver. If you want to know what a true and honest review looks like, go onto Google and read one of ours. As honest as it gets….
Our only guarantee is, that we will stand behind every one of our handmade saddle leather belts as long as we are physically able to. Someday, hopefully, our kids will do the same. No early retirement, no interesting or promising bank accounts and no rediculous guarantees. Just the passion to make the best saddle leather belts we can, no matter what the cost of time, leather and hardware.
Thanks for putting your trust in our online store. We pledge to not send any leather belt out to you that we would not want to receive ourselves.
We'll do a great job...the belt you will receive will be worth the wait.
Brenda & Manny Brulport
Scottsdale Belt Company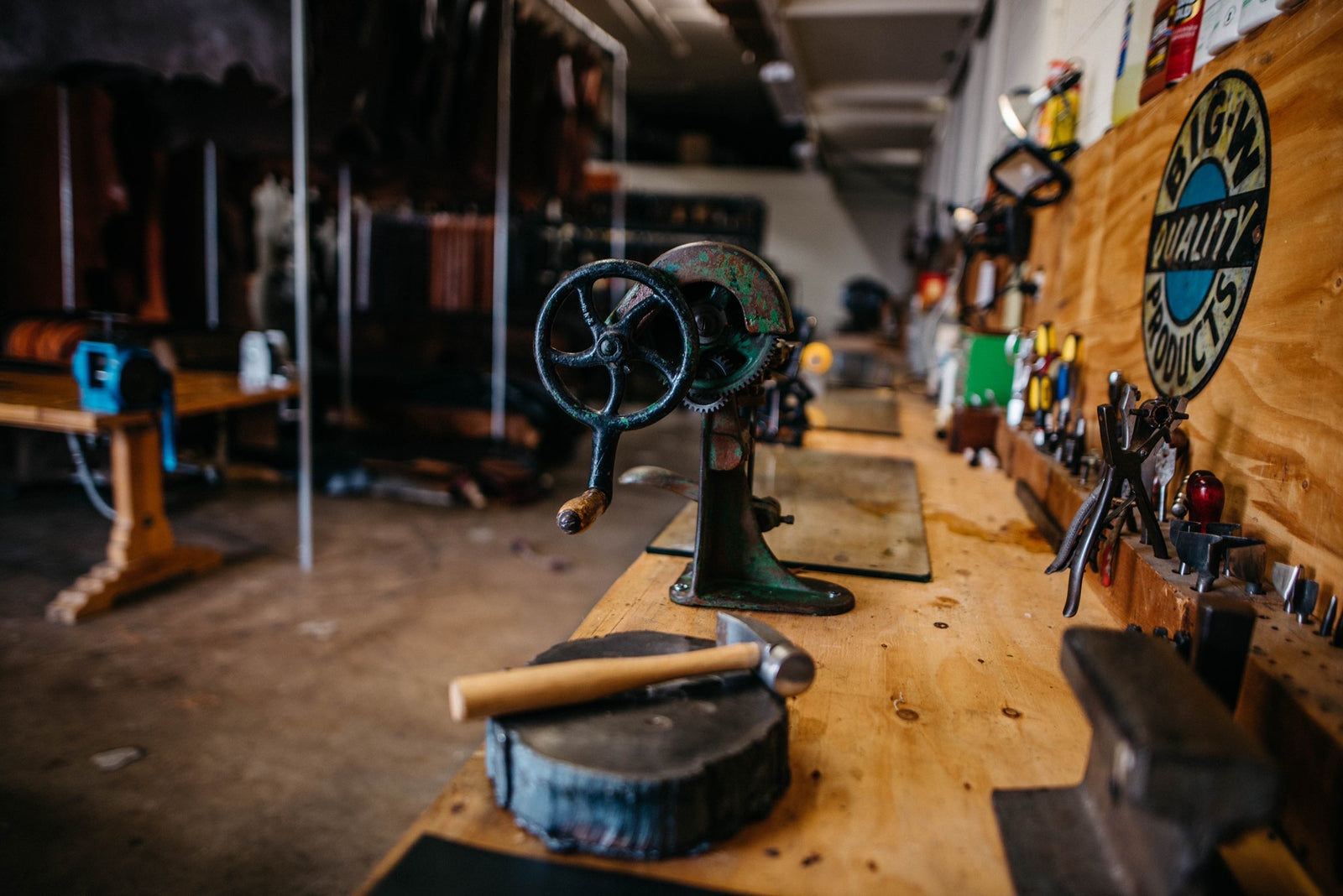 Why order one belt when you need a Black and a Brown?
FREE SHIPPING ON ORDERS OVER $99